Advertising Centre – service opinions and description
Advertising center is a Polish GPTR website owned by the company Arial-Media (before Adnox), which was established in 2004. Registration and participation in the program is of course completely free, although you can buy a premium account, which is characterized by additional benefits. To open an account and earn you only need to be at least 13 years old, so minors can also earn money. What is worth knowing about the service and is it worth getting interested in at all?
Registration in the Advertising Center
Before you can start earning money on the site you must of course create an account. All you need to do is to click on the yellow button "Register", enter your email address, tick acceptance of terms and conditions and go "Next". Then we confirm the address by clicking the link that is in the message received from the Advertising Center. If the email does not arrive within 15 minutes of registration, it is worth checking whether it went to SPAM or contact the administration.
After creating an account there is nothing else for us to do but to get paid.
How to earn in Advertising Center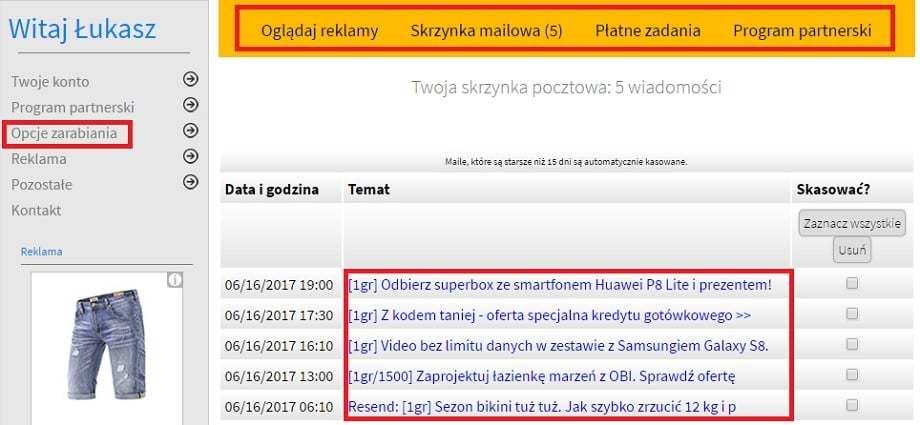 In the Advertising Centre, just for registering we get a one-time bonus of 1.5 PLN. Of course this is not a large amount, but it can be a certain incentive. Earning in the service itself is divided into 4 tabs:
Mailbox – clickable ads that come to your mailbox, program mailbox or both. Just click on the selected email, then on the blue link at the bottom of the selected email. Then we only have to wait the required time, and after the countdown is over we can go to the next email.
Watch ads – situation similar to the above, but here we have banners to click on.
Paid tasks – various types of earning tasks.
Affiliate program inviting other people to the service for additional 25% of their remuneration. There is one level of referrals in the service.
When it comes to Polish sites, the advertising center offers one of the highest rates for reading advertising e-mails.
Referral program
Unfortunately, clicking on the service alone will not bring us much money. However, the reason is not at all low rates, but unfortunately a small number of ads to click. Therefore, the only sensible solution is to click on several sites of this type to increase profits and of course gain referrals using reflinks. However, in order to receive earnings from the people invited to the service we have to be active ourselves at the level of at least 30%.
How much can we earn
Let's not deceive ourselves, services of this type are not the most profitable ones, so clicking on them will let us earn at most some extra money for our salary or pocket money. The only way to earn more money is to regularly invite and get active referrals. Then even in such services we can build a passive income and earn a reasonable amount of money every month.
Upgrade your account in the Advertising Center
Premium membership (VIP account) costs 30 PLN per month, and by purchasing it you gain:
doubled rates for each viewed ad,
increase the earnings from the affiliate program to 50% (instead of 25%),
a chance to get free referrals – every person who registers without a referral link is automatically assigned to one of the VIP members,
no minimum needed to withdraw money,
additional VIP tasks,
access to additional paid VIP clicks,
1000 entries worth 1 gr for each month of membership. We can use it to promote our own website or another service of this type.
Upgrading to VIP status pays off only if you have a large number of active referrals. Otherwise the purchase will not pay off.
Advertising service
On the site we can also buy entries to our site or to another site. We have at our disposal:
emails with a value from 1 to 5 gr,
Paid entries to the website with a value from 1 to 3 gr (clicks on the banner).
What are such entries useful for? They are most often used to promote other earning sites using reflinks or products from selected affiliate programs.
Payout from the Advertising Center
To order a payout from the service you have to go to "Your account" and then "Withdraw earnings". For an ordinary participant the minimum necessary to order it is 30 PLN (no minimum for VIP accounts). They are processed once a week, so the waiting time does not exceed 7 days. We can receive the payment directly to the specified bank account or as a phone top-up.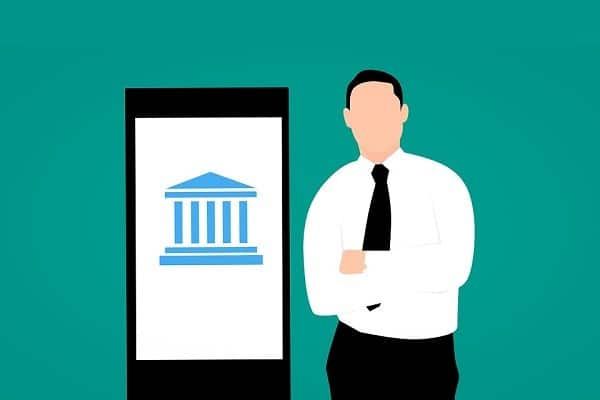 It is hard to imagine normal life without a bank account, so practically everyone has one. However, sometimes it is worth considering changing it, because banks very often offer extra money for opening an account, so we can easily earn another few hundred.
Proof of payment from Advertising Center
Below is the proof of payment of 40 PLN from the service directly to your bank account.