CPS – what it is and how it works?
As it happens with abbreviations – especially such short ones, their extension may be different. However, we are interested in this concerning online marketing, and this is an important concept from the point of view of both advertisers and publishers. So what does CPS mean, what is worth knowing about it and how much can we actually earn on it?
CPS – what is it?
CPS (Cost Per Sale) it is by far the most popular settlement model, which can be found in many affiliate networks and programs. The commission is charged for each sale of the product or service if the customer does not return the product or service within a specified period of time. In this connection, the advertiser is sure that he pays only for the actual sale. Currently most of the offered services and products are accounted for in this model.
Where to find the CPS model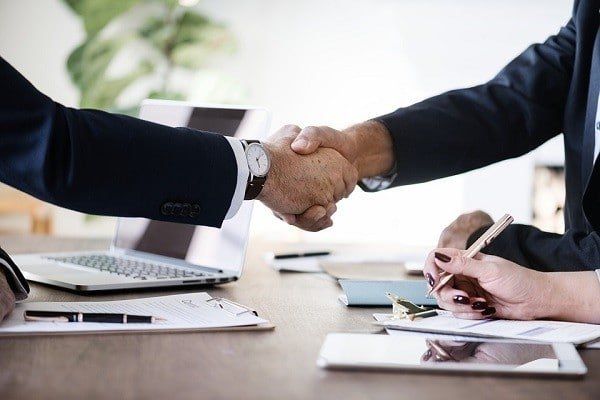 The CPS model can be found mainly in affiliate networks and partnership programs. Earning in them consists in promoting specific products or services in exchange for a commission. It may not be the easiest way to make money on the internet, but it is certainly one of the most profitable, so it is worth taking a look at.
CPS rates
Of course commissions can vary, and the differences between the lowest and the highest can be really big. But without a doubt CPS is the best model of settlement when it comes to earning. In case of many offers we can even count on several thousand PLN for one client, but of course everything depends on the promoted offer. In the CPS model we can count on one of the best rates when promoting for example a mortgage loan. Usually it is about 1% commission on such a loan, so in the case of larger amounts it makes quite a nice sum.
How much can we earn on CPS
There is no clear answer to this question because earnings in the CPS model depend on the selected offer and the number of potential customers. However, we can easily calculate and estimate it if we know the rate and the potential number of sold services or products.
As an example let's take Millennium Bank mortgage, which we can find in Bankier Affiliate System. The commission in this case is as high as 0.8% of the loan paid out on the basis of a correctly filled out application.
Let's assume that we are able to find 3 clients in a month, and each of them takes a loan for the amount of 300 thousand. In this way we can easily calculate that our commission from one customer will be as much as 2400 PLN (0.8% x 300 000). With three such credits in a month we have as much as 7200 PLN of additional earnings, and this would be a really decent result. Such commissions certainly stimulate the imagination – especially that we can acquire many more such customers, although of course it is not that easy. However, it is also worth noting that the earning possibilities do not end with one offer, so by promoting more products the profits can certainly be even greater.
Other models of payments
Of course in internet marketing we can find other models of settlement – not only CPS. The ones that are also worth knowing are:
CPA (Cost Per Action) – we receive a commission for specific user actions e.g. filling out a form, downloading a file, making a sale etc.
CPL (Cost Per Lead) – we receive a commission for each customer who leaves their contact information e.g. e-mail address or phone number,
CPC (Cost Per Click)– we receive remuneration for each click on a selected advertising creative,
CPO (Cost Per Order) – we receive a fixed amount for each sale. This model is almost the same as CPS with the difference that the amount is usually fixed and not a percentage (regardless of the transaction value). Currently, this model is very rarely used.
Combined models
In internet marketing you will also find combined settlement models, thanks to which you can increase your potential earnings, or guarantee yourself at least a part of the commission if you don't manage to finally sell the product or service of your choice. To the popular combined models we can include:
In the case of the first model, i.e. CPS + CPA, we can receive a specific commission for selling a selected service and an additional one for performing a specific action. As an example we can use one of the campaigns that can be found in the LeadStar affiliate network, namely 360 account in Bank Millenium. First we receive remuneration (CPS) for opening an account in a bank on the basis of a correctly filled application and then for the client's income on this account in the amount of 1000 PLN (CPA).
In the case of another model, i.e. CPL + CPS, we can receive a commission for just providing contact information and an additional commission for the final sale, if it occurs. As an example let's use another campaign that can be found in the same affiliate network, more precisely Euro-Tax, or tax refund from working abroad. We receive the first remuneration (CPL) if the potential customer leaves the contact data which enable the contact with the Call Center. Another payment (CPS) will go to our account, if the customer decides to sign the contract.
Summary
CPS is a very profitable and undoubtedly the most popular payment model in affiliate marketing. It is characterized by very good rates, so we can generate really good income thanks to it. Of course not every product or service is easy to find a client for, but it is worth to bet on this model. It is also a very beneficial solution for advertisers, as they only pay commission on products and services actually sold. In other models it is not so obvious, because left applications do not always translate into a final transaction.
What do you think about CPS? Maybe you prefer other models of payment? Share your opinion in the comments.