BeMyEye – application reviews and description
In the era of the Internet and universal access to smartphones earning money with dedicated applications is not unusual. Using them we can easily improve our household budget – practically in any place if only we have a connection to the network. One of such applications, thanks to which we can earn money is BeMyEye. How it works and what you should know about it?
BeMyEye – what it is?
BeMyEye is a mobile application thanks to which we can earn by playing a role mystery shopper. You will find missions that consist of visiting a particular place and taking some pictures or talking to the seller. However, we have to take into account that there are mainly in larger cities and their number is very limited.
Registration with BeMyEye
Before we go on to complete the tasks we must of course first download the application and create an account. Depending on your operating system, we can find it in Google Play or App Store. After downloading and installing, enter the invitation code during registration: "gl83vn" to receive an additional bonus after completing the first task.
How to do missions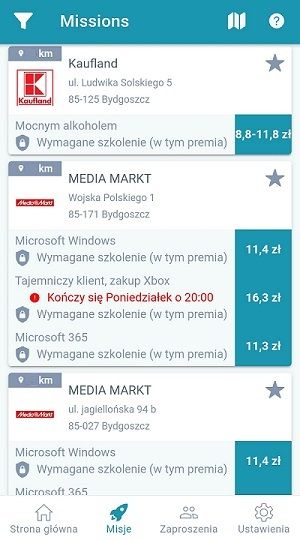 After creating an account we can proceed to perform tasks, the number of which depends on our location and unfortunately they are not always close to home. Therefore, people who live in larger cities are in the best situation, because there is simply more. The rest can treat them as a way to earn extra money, when they happen to be in a particular place such as. We have to buy more money, because it's not worth to go on a mission.
The tasks themselves are relatively simple and it often takes only several minutes to complete them. As a rule, it is enough to visit a particular establishment and take some photos or talk to a salesperson.
How to start a mission?
we choose from a map or a list of available,
we read the description and reserve it, if it interests us,
we go to a place and follow the instructions.
After completing the task we receive a reward.
Invitation program
The BeMyEye application also has its own affiliate program, thanks to which we can get additional money. All you have to do is to give a friend invitation code, which you should enter during the registration and you will get 4 zlotys, when he completes his first mission. What's more, the invited person doesn't lose anything on it, and even gains – also 4 PLN. It is worth using this opportunity, although the amount seems small, because There is no limit to the number of people you can invite, so with a larger number of friends we can feed the household budget quite a pleasant amount.
Experience points in BeMyEye
Starting the application BeMyEye it is worth noting that in addition to remuneration we receive here also experience points (XP), through which we gain subsequent levels. There are as many as 20 missions and by advancing we can count on additional facilities. These are m.in.:
more time to reserve a mission (maximum 300 additional minutes),
higher number of simultaneous bookings (maximum 5),
Shorter time we have to wait before we can book a mission (even immediately after publication),
smaller delay between payments (minimum 1 day).
What tasks does a mystery shopper have?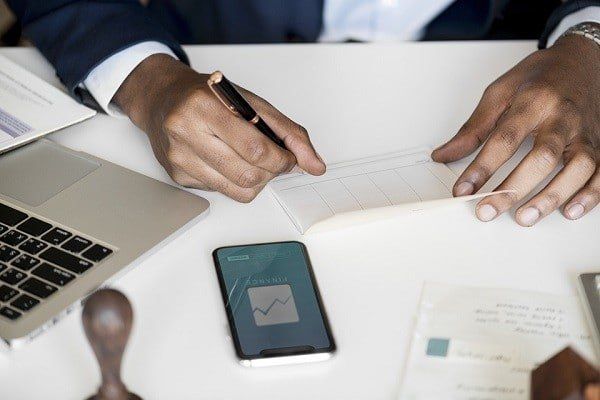 The main task of the mystery shopper is to check whether the employees of the chosen establishment serve the customer in an appropriate manner, in accordance with accepted standards. Therefore, most often the visit consists of a sales talk. However, there are also tasks in which it is enough to take a picture of a particular shelf in a store to assess the display of selected goods.
Working as a mystery shopper is an interesting way to earn some extra money, so it is worth to be interested in it – not only with the use of BeMyEye application.
Payout from BeMyEye
Payout from BeMyEye is possible on PayPal after the payment has been made minimum PLN 20 on the balance. It is worth noting that the money appears in our wallet immediately after the task.

PayPal is undoubtedly the most popular online wallet from which we can withdraw money directly to our bank account or use it to pay in supported online stores.
Proof of payment
Below is a proof of withdrawal from the application directly to PayPal.