Black Friday – what is it and when does it fall?
When we are trying to buy a certain product we often look for various ways to lower its price as much as possible. The easiest way to do it, of course, are discount codes and occasional discounts, but unfortunately very often we do not know when the goods we are interested in will be discounted. Such waiting for the promotion usually misses the point, but there is one special period in the year, during which it is worth a little pause with the purchase. We are of course talking about Black Friday, the "shopping holiday". What you should know about Black Friday and when it happens in Poland?
Black Friday – what is it?
Black Friday (in Polish Black Friday) is a day when stores organize the biggest promotions, and some of them are open extra hours, often even around the clock. As a rule, discounts are only for one day, but sometimes sellers extend them to the end of the week, resulting in promotional actions called Black Week.
When is Black Friday in Poland in 2021?
Black Friday is the Friday after Thanksgiving Day, which many people associate with the start of the holiday shopping season. Although this day is associated primarily with the United States, but for commercial reasons it has also spread to many other countries, including Poland (since 2015).
In 2021 Black Friday falls in Poland on November 26.
What stores offer promotions on Black Friday
Black Friday, although not native to Poland, has taken root here. Nowadays practically every store offers promotions related to Black Friday, so it is not even possible to list them all. What is more, not only stores but also other services use this period to attract additional customers with discounts.
Is it worth waiting for Black Friday?
Black Friday discounts can be really big, but holding off on purchases for a few months does not make much sense. Especially that on the Internet we can find many discount codes that will allow us to reduce prices in the selected store. The exception is when you purchase an annual subscription to a specific service, with the intention of renewing it periodically. Then it is worth to wait and plan it to renew every year around Black Friday.
What promotions to watch out for during Black Friday
Large promotions and discounts can encourage people to shop, but we should also be aware that unfortunately some retailers engage in unfair practices during this period. Of course, we are talking about artificially inflating prices a few weeks (sometimes days) before Black Friday only to lower them again on Black Friday and create the impression of a big promotion. That is why it is worth tracking the price of the product you are interested in for a longer period of time or using price monitoring services to avoid being cheated.
How to check previous prices
If we plan the purchase long before Black Friday, there is no problem, because we can check the price of the chosen product every few days. However, things get a bit more complicated when we think about it only a few days before Black Friday, although there is a solution for that as well. Then with help come to us sites such as Ceneo, where we can check price history. However, this feature is only available to logged-in users.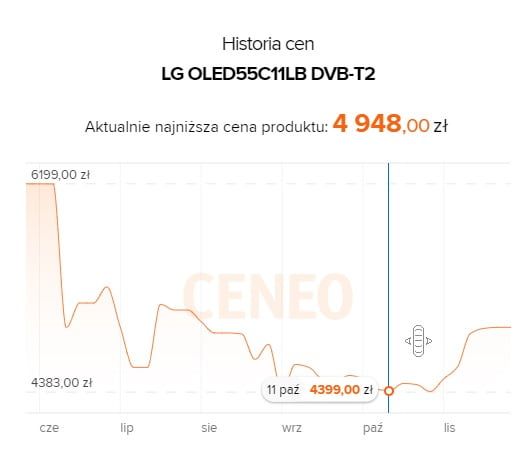 Price monitoring function also has an interesting plugin LetyShops, but unfortunately it shows the change only in a few stores: AliExpress, GearBest, TomTop, BangGood, LightInTheBox, MiniInTheBox.
Buying cheaper not only on Black Friday
Despite the fact that some sellers artificially inflate prices before Black Friday, it is a very good time for shopping. Of course provided that you use trusted stores and know how much a product cost before Black Friday. Such "holiday" however falls only once a year, so it is worth knowing how to save on purchases also on other days.
Return of part of the money spent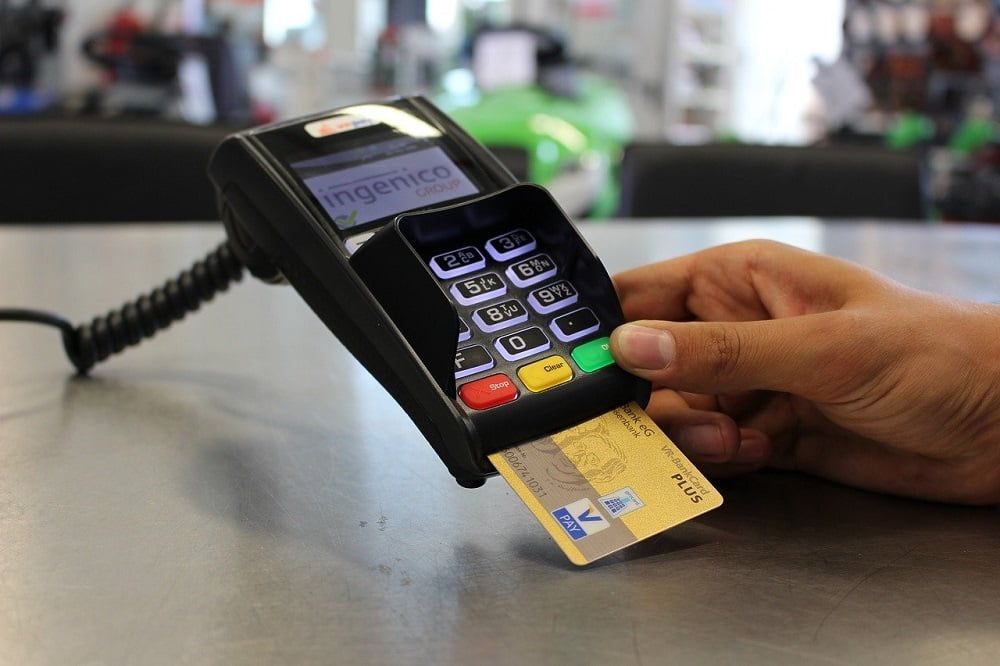 Virtually every major store also offers cashback, which is a refund of part of the money spent on purchases. This is an interesting way to save even more and collecting cashback is very easy. All we have to do is use special services that pay out the money collected in this way directly to our bank account.
Discount Codes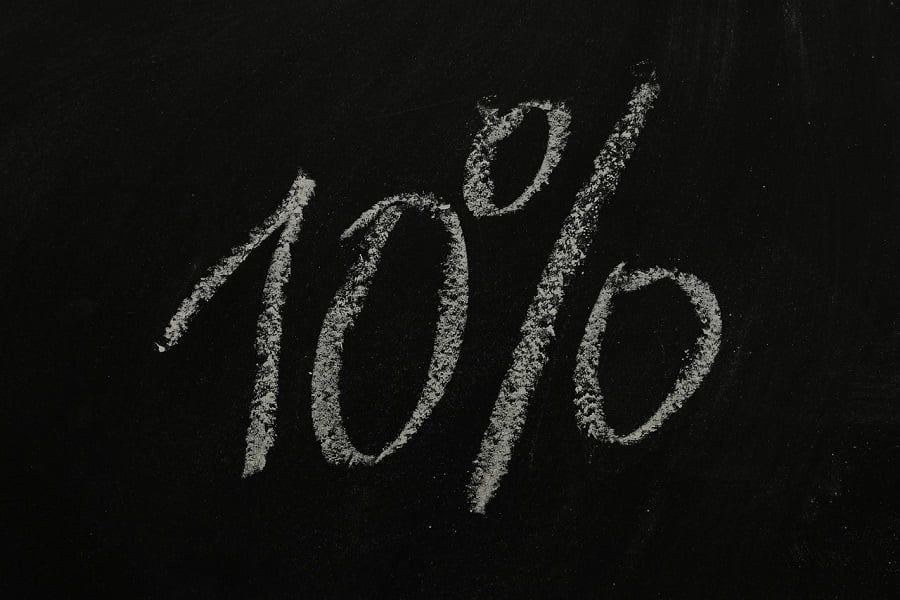 Coupons and discount codes are another very good way to save money while shopping, although not everyone uses them. It is quite strange, because in the era of the Internet obtaining such codes is trivial.
Where did Black Friday come from??
Surely many people are curious where the name and tradition of Black Friday comes from. There are quite a few theories about it, although not all of them are related to shopping in any way. The most popular of these are:
A wave of layoffs
One theory is that the term Black Friday began to be used by employers after Thanksgiving. The reason was the mass sick leave of employees who wanted to have 4 days off work and a long weekend. However, the term didn't catch on much at the time.
Jammed roads
Many people also believe that the term Black Friday was first used by police officers and bus drivers when there were huge traffic jams around stores and shopping centers. On this day police officers had to work up to 12 hours to control the traffic. What's more, the crowds impeded traffic not only on the roads but also on the sidewalks.
Crisis on the gold market
Previously, the most famous Black Friday was associated with the 1869 gold crash, when the value of the commodity rose significantly as a result of stock market speculation. This situation caused the intervention of the U.S. government, after which the price of gold fell sharply (from $160 to $130 per ounce), which for many people meant disaster. That is why this day is called Black Friday.
The day when retailers start making money
The most related to shopping is a recent theory that dates back to 1981. This was when the media first used the phrase Black Friday to refer to the day when trade was becoming profitable. A store's good score was written in black ink instead of red ink, which means a loss, hence the name. The retailers explained that most of the year they are in the minus, and profits appear only during the holiday season.
Black Friday vs Cyber Monday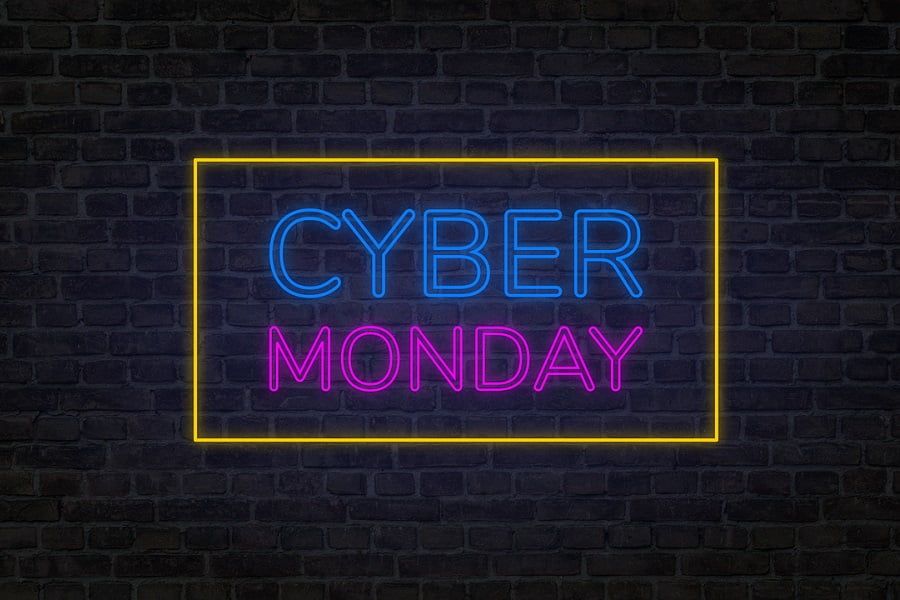 Black Friday and Cyber Monday, As you can see they differ mainly in the day they fall on. The first "holiday" falls on Friday and the second on Monday. However, the main difference is that on Cyber Monday mainly online stores offer discounts, whereas stationary stores do not.
Summary
Black Friday is celebrated on the first Friday after American Thanksgiving and is often referred to as the start of the holiday shopping season. For retailers in the United States it is the most profitable day of the year, so it is not surprising that the custom has been adopted in many other countries, including Poland. If you start to get an idea of the prices of the products you are interested in early enough, it is a very good time for shopping. Otherwise we can easily be fooled.
What do you think about Black Friday? You have been waiting for this day? Share your opinion in the comments.
9 comments to "Black Friday – what is it and when does it fall?"
During my years in the UK, I noticed a common tendency to spread my spending to coincide with Black Friday. However, now as it is mentioned in the article this is only one of the options to save money. The Internet gives us a lot of opportunities that relieve us from having to wait for Black Friday.
Black Friday is well established in our country, but in other countries, for example. In England it is more attractive.
Our retailers with these reductions are behind. Often these are pseudo promotions and you have to be aware of the prices to avoid being cheated. But it is also nice to poke around the internet a bit when you find something cool.
Black Friday in our country is really a scam it looks like the price is attractive but in fact the first price is raised so that after the reduction back to the original price or even inflated.
Black Friday in the U.S. means discounts of 80-90%, such a thing is worth waiting for, in our country 10-20%🤷♀️
Black Friday doesn't make much sense in our house, not everything is discounted by 50%, only things that don't sell and maybe some of the newer ones
I've heard that black friday is one big scam, stores deliberately raise prices before the campaign to make great discounts, but in fact we buy more expensive goods than the normal price. In America, these really are discounts, in our country they prey on people's gullibility and ignorance, few people compare the prices with those that were for example. two weeks before black friday…
Unfortunately in Poland Black Friday does not look as spectacular as abroad. The price reductions are low and usually for goods that are not sold in the regular offer. Yes, you can also find interesting offers with a big discount – a year ago I managed to buy a TV, which I have been watching for a long time. For Black Friday the price has been reduced by 20%. On the next day the price returned to the state before Black Friday.
As for this "shopping holiday" in theory it's a great idea – stores get rid of their stock and people buy cheap.. But in practice.. unfortunately you can sometimes overpay instead of saving! I have a comparison in two countries – Poland and Germany, unfortunately, items that are discounted, often, before the day of the promotion are cheaper than during the actual "Black Week". The price goes up, the 70% off tag is attached and goods that have not been purchased for 2 months or more are simply sold out. Sticker – "Discount 70% " can effectively put to sleep the buyer's alertness, we no longer look at the price, 200 or 300 zł, but that someone told us that it is worth it, because it is 70% cheaper.
Although Black Friday sounds like a good idea, you have to remember that it is mainly a way for manufacturers and retailers to make a lot of money, rather than for shoppers to save a little. Most of the "low" prices that we see in stores and on store windows, as well as discounts and discounts are actually artificial. How? Manufacturers and sellers on price stickers give an artificially inflated price as the original price, so that the price "after discount" is the same or slightly lower than the original price. Apart from the fact that in Poland the discounts usually range from 10% to 50%, which is not even close to the huge discounts in the UK or the US. Of course, during Black Friday it is possible to catch some profitable bargains, but I recommend to do it with your head and not to believe everything that you see in store windows and ads on the screen.
Another important thing to mention about Black Friday is the unpleasant effects that "fast fashion" and buying products in bulk that are of no use to us have on the environment. Definitely a better idea than stocking up on useless groceries or more clothes from chain stores, is to think about your needs and adjust your purchases to what is useful to you at the moment. Instead of buying tons of clothes at H&M or Sinsay it is better to look around in the so-called "second hand" or otherwise "lumpeks" to reduce your impact on environmental pollution. Another way is to look for used clothes on the internet, for example on platforms like vinted, which sell good quality used clothes at really good prices.
Another thing about Black Friday is the current pandemic situation. Remember to be safe and secure when shopping, whether it's a big discount day or a simple weekend shopping trip. Crowds in stores create a really good environment for viruses to spread, so it is very important to be careful when interacting with other people, especially when visiting crowded stores.