BO-panel – service opinions and description
BO-panel is another Polish service thanks to which we can earn money by filling out surveys. It was created by experienced sociologists, researchers and enthusiasts of social and market research. The panel belongs to the company BO! sp. z o.o., which was created in 2014, and all Polish citizens can register in it are at least 13 years old. What you should know about the panel and how to increase your survey earnings?
Registration in BO-panel
Before we move on to filling out surveys and earning money, we need to set up a panel account. The whole process is relatively quick, although it requires some data from us. At the very beginning we select all the required permissions and then give the necessary information to create an account, i.e. gender, year of birth, place of residence, education and login method. As far as logging in is concerned, there are two options to choose from, namely Facebook or logging in using your username and password. Choosing the second one we will of course have to set up this login and password. At the very end there is still some information needed to redeem the prizes and phone number that we have to give. This is the end of the registration process, but the account becomes active only after clicking on the confirmation link, which will come to the specified e-mail address.
How to make money in panel
BO-panel we earn only on completing surveys. Unfortunately, the panel doesn't offer any additional opportunities and what's more, it doesn't even have its own affiliate program that would allow you to increase your earnings and build passive income. But let's get back to filling out surveys, because that's what we earn here. Invitations to surveys are sent to an indicated e-mail address, but they can also be found after logging in to the panel in the tab "surveys". The frequency of their sending depends on the specific user profile, so some will have more, others less. Amount of points that we receive for completing survey is usually within the range from several dozen to even several hundred points.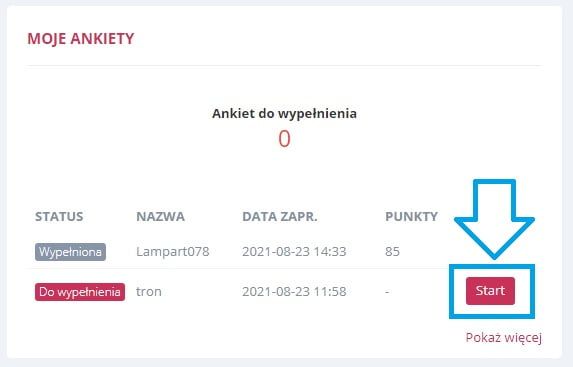 It is also worth mentioning that the most active users in a given month can count on additional points. For the 5 most active is respectively 500, 400, 300, 200 and 100 points.
Withdrawal from BO-panel
We can order payment from BO-panel if we collect 1000 points On the internal balance, which corresponds 32 zł. Although currently we have only one possibility to withdraw funds, but it is a bank account. It is the most desired option when it comes to survey panels, so surely everyone will be satisfied. The money should appear on the specified account within 28 days from the moment of ordering payment.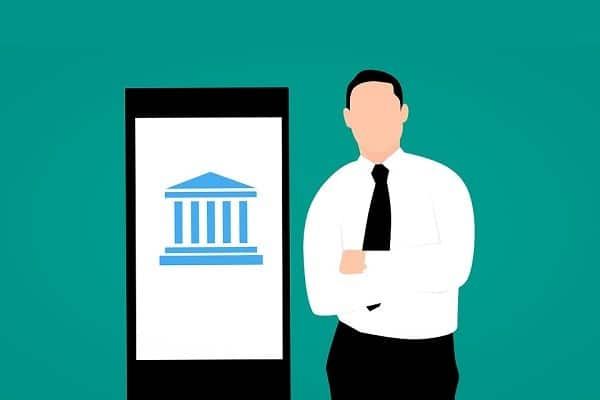 It is hard to imagine normal life without a bank account, so surely everyone has one. However, sometimes it is worth considering a change, because even on this we can earn at least a few hundred zlotys. This is because banks very often offer various bank promotions to encourage new customers to open it. What is more, there are also accounts for young people on offer, so minors can also easily withdraw money from the panel.
How to earn more by filling out surveys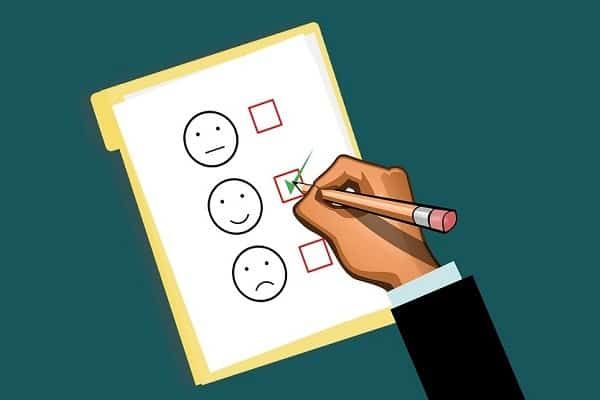 BO-panel allows you to earn money by completing surveys, but unfortunately their number is very limited. Therefore in order to increase your earnings it is worth registering to other survey panels. Fortunately there are really a lot of them, so there shouldn't be a big problem with it. One of the most interesting certainly is ySense, although it is obviously not the only service of this type.
How else to make money on the internet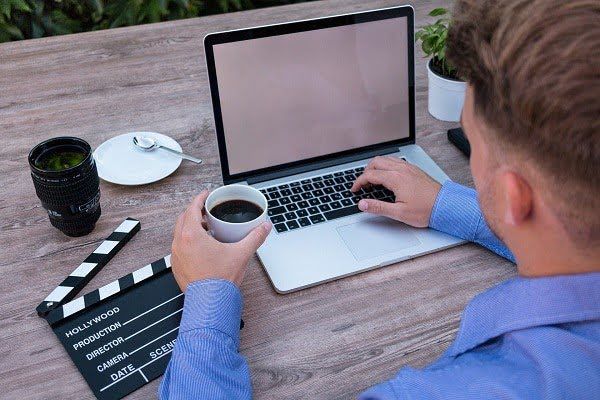 Filling out surveys is one of the easiest ways to earn money over the Internet, but not the only one. If you want to earn more it is worthwhile to look at other options, because many of them also do not require additional skills, but only a little free time. Moreover, some methods have a much higher earning potential, but also require more commitment.
How to delete an account in BO-panel
You can of course delete your account at any time if you don't like BO-panel. In order to do this, you need to click on your name in the upper right corner and then on the button "I want to resign". After confirming your decision, in the next step you will receive an email with further instructions on the procedure. Of course, you should think twice before deleting your account, because you will lose all your data and points.
Opinions about BO-panel
On the subject of BO-panel we can find mainly positive feedback. The panel is fully solvent and navigating the site is very intuitive and easy. The only thing you can complain about is that there is no affiliate program, so the income comes only from self-completion of surveys. Although for most interviewers this is not a problem, but those who actively promote will certainly not be satisfied.
Do you have any experience with the panel? Share your opinion in the comments.