Answeo – opinions and description of the survey panel
Answeo is a survey panel that exists since 2018, although its history began more than 10 years ago. We can earn not only on filling out surveys but also on creating our own surveys if we need to. Registration is of course completely free and you can create an account as early as 16 years of age. What you should know about the panel and how to earn more from filling out surveys online?
Registration in Answeo
Before we move on to filling out surveys, just like in any other panel, we need to register first. The whole process of creating an account is very smooth, so it should not cause anyone any problems. All you have to do is enter your e-mail address and password and activate your account by clicking on the link you will receive in your mailbox. The next step is account selection:
private – allows you to earn money by completing surveys, but can also be used to conduct research,
company – it is used to conduct surveys and allows you to receive invoices.
If you want to earn money on filling out surveys you should of course choose the first option, and then fill out the respondent profile to start using Answeo. Compared to other survey panels, this one does not require too much information from us, so the whole process is relatively quick. It is enough that we enter gender, year of birth, place of residence and languages that we know. It is worth noting here that we can provide not only our native language, but also an additional one, so we can count on surveys in an additional language.
How to fill in surveys in Answeo
Answeo panel is characterized by exceptional simplicity, so navigating through it is very intuitive. To fill out a survey you just need to click "Start" button visible at the top and you will see a list of currently available surveys you can take part in. Of course sometimes this list will be empty, that means there are no surveys for people with our profile.
We also need to remember that surveys are credited only after clicking on the link visible after completing them. Of course we can find this information also after login, so it is hard to miss it. What is interesting is that after each survey you can donate part (using the slider) or all of your payment to charity.
How much can we earn on Answeo surveys
The compensation we receive for completing a single survey in Answeo depends on the survey author. Most often the rate is set on the basis of the average time needed to complete the survey and other factors such as. average salary level in the respondent's country.
The number of available surveys, in turn, depends on the demand for answers from people with a particular profile. Therefore, the earnings of two different people can differ significantly, even within the same service, in this case Answeo.
Affiliate program
Answeo panel also has its own affiliate program in which we additionally get 2% of the survey value surveys filled out by invitees. Of course without compromising their earnings, so it is worth getting interested in. Although it is not a large percentage and compares poorly with the competition, but it can be an interesting addition and allow you to build passive income. Of course friends are invited through a special reflink.
Payout from Answeo
We can withdraw the money accumulated in Answeo as soon as we collect $5 on the balance, so relatively quickly. However we need to know that funds in the panel are valid only for 365 days after completing last survey and only then we can withdraw them. However it is really long, and after each completed survey the time counts up again, so basically the problem doesn't exist. It is enough to complete at least one survey a year and the earnings will not be lost. Payout is possible only to PayPal.

PayPal is undoubtedly the most popular online wallet which allows you not only to withdraw money directly to your bank account but also use it to pay for purchases in many online stores.
Beginning of the panel
Initially the service was available under the name My Surveys panel, and its functionality is limited only to charity. As a result, respondents did not receive any remuneration and money from surveys was donated to good causes. It is worth mentioning that this was only an academic project, so the service was not promoted anywhere and finally its activity has been suspended.
Of course with time the authors have rethought the project taking into account current possibilities and needs and that is how the Answeo panel was created. Answeo Panel is easy to use and versatile because we can make money on surveys as well as create our own surveys. However we still have the possibility to donate all or part of the earnings to charity, so the initial idea has not disappeared completely.
How to make more money on surveys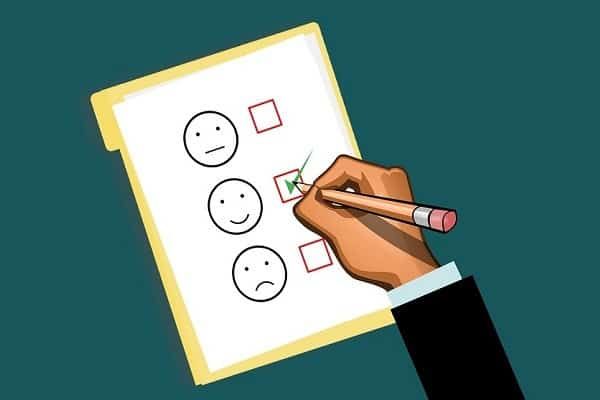 Answeo is a very interesting survey panel, but it is only one of many that can be found on the Internet. Therefore in order to increase your survey earnings it is worth registering to other affiliate programs as well, especially ySense. Thanks to this we will increase the number of available surveys and this will translate directly into more money.
How else to make money on the Internet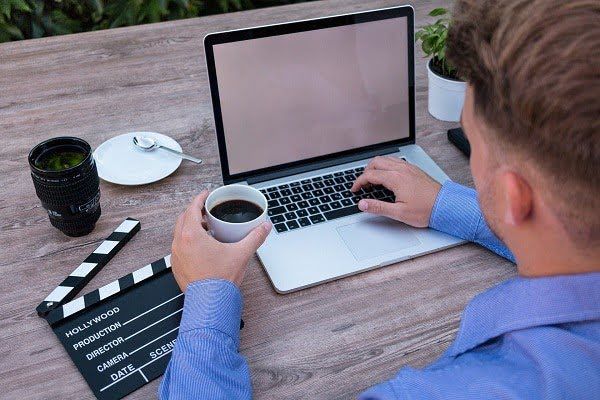 Of course filling out surveys is not the only way to make money online, so it's worth knowing the rest. Especially since many of them require virtually no additional skills, just some free time and above all the desire.
Opinions about Answeo
The Answeo panel enjoys very good feedback among Internet users and pleasant surveys. What is worth mentioning is low minimum necessary to make a withdrawal and possibility to create your own surveys. Although not everyone will take advantage of this opportunity, but it is worth mentioning. In fact, the only thing you can complain about is the relatively low percentage of referrals. However, this should not be a problem for people who are only focused on completing surveys.
Do you have any experience with the panel? Share your opinion in the comments.